"Sugarman" is the hit on this one.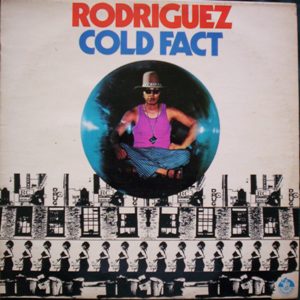 Light in the Attic
drops another reissue classic. Thankfully this has nothing to do with the skinny shredder dude from Mars Volta. This cd is worth it for Sixto's story alone(which is also covered in the new Wax Poetics.
WP also has "sugarman" track for free
).
The music is well produced and clean. Real tight.A lot of lost classics lack in the production, but this is so pro it could be a Glen Campbell record.
He seems to alternate between Dylan("crucify your mind") and Donovan("sugarman") as far as the lyrics and grooves. Mix in a little protest era Marvin Gaye and you should have an angle on the lyrical content. Funky folk? Urban folk? Ghetto Protest? I haven't hear the new catch phrase for this record, but it stands up pretty well without any fanfare. Song titles are totally over the top.
Stand out tracks for me are the prog-funk "Only good conversation"(Dennis Coffey produced this and his hand seems pretty clear on this one) and the Nashville Skyline worthy "I wonder". "Jane S.Piddy" is another Dylan-esaque classic. Electric Dylan with all the tenous metaphors, young man angst, and hyperbole. The know it all freshman who always has a comeback. The street wise nine year old. etc. Another bonus is that none of the 12 songs clocks in over 4 minutes. Most are 2.5 which is just right when my ADD is acting up.
I listened to this twice and haven't read the liner notes(fairly extensive) yet, but I have a feeling this will be in the rotation for summer jams driving music if I ever finish the audio book of the new
Thomas Franks
. But the story of how audio books saved my summer is grist for another post. There is also a totally coincidental South Africa connection between Frank's book and Sixto. Do your homework, you can figure it out.