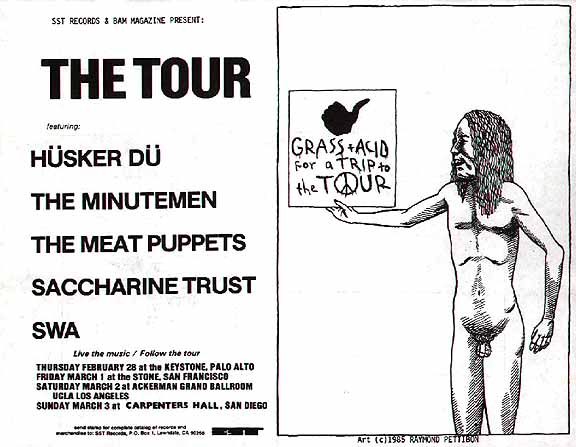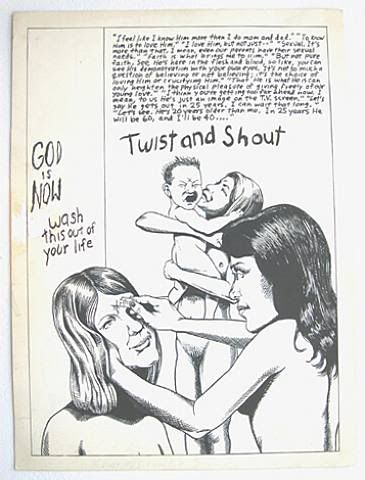 Stumbled across this on Velonews today and sprayed my coffee across the keyboard...
"In describing the impressive painting, Armstrong, who has become an art aficionado since retiring from racing three years ago, said, "It's technically a collaboration. The main part is by [Spanish graffiti artist] Gomez Bueno — whose from [former cycling teammate] Chechu [Rubiera]'s hometown in Asturias — and on the left side, Superman and all that, is by
Raymond Pettibon
, who's a very important contemporary artist now. They did it together, I bought it at auction. It's kind of wild, I like it. And there was nowhere else to put it. So I'm going to incorporate more and more art in here … as I've already run out of walls [at home]."
"Very important contemporary artist"??? How about fucking genius who helped define SST and American Hardcore in general. What is funnier Armstrong the "art aficionado" or Pettibon and Armstrong coincidentally crossing paths like a tragicomic section of "
coffe and cigarettes
"? "It's kind of wild" probably sums up 95% of Pettibon's work, but a collabo mural with a graffiti artist doesn't sound wild in comparison to what he pumped out in the 80s. Maybe Armstrong should track down some Tripping Corpse zines. He could have a sweet book collection too, if he didn't hate books.
Pettibon is the man and so is Armstrong(I am only a semi-hater 99 and 2000 were pretty inspiring to watch then and on repeat on the trainer), but together it is almost as lame as "CEO rock bands" which is today's second annoyance.
How the fuck can bad middle aged rock bands make the
front page of the Globe
when we have earthquakes, cyclones, fires , carbombs, recession, and the Hillary vs Obama show???? This puff piece would have been embarrassing in Boston or the Improper Bostonian, but is inexplicable as front page news. The Globe raises it's prices and then puts shit like this on the front page?? Get serious.