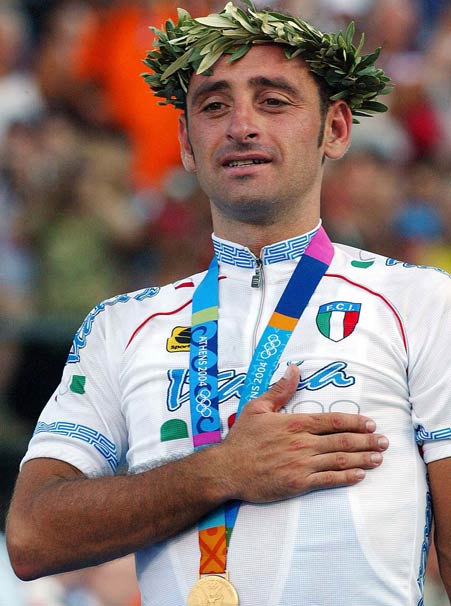 Paolo Bettini is a great cyclist. His palmares speaks for itself, but his behavior recently is beginnig to make me think he is losing his mind.
1.Check out this
Specialized/Quickstep film.
Bettini is shirtless twice inside the first few minutes of a trailer length promo video. Great cyclist? Of Course. Sex Symbol a la Super Mario? Not even close.
2.Tour of Flanders. His winter campaign talking about winning Flanders and being a "co-captain" with Boonen, really has me scratching my head. It's like he is trying to reenanct his power struggle with Bartoli again? If he wants Flanders, it will have to be on a different team. Boonen always seems happy to have teammates win (Pozzato and Nuyens come to mind from last season), but I don't think he will be too cool with this.
3. Tour of California comments. This quote "Tuesday I go from La California to California," joked Bettini to La Gazzetta dello Sport. "The wines they have copied are good. We will see about the riders." What are you talking about? It is a UCI race with a ton of euros and you race against americans all the time.
Depsite all this, he is keeping so many Italian cycling traditions alive that you can't not love him. Bettini is the man, but he needs to relax.